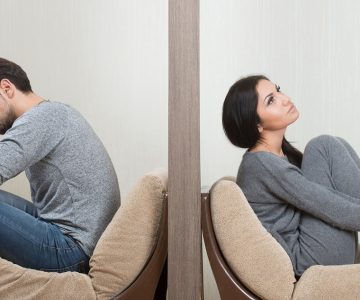 Divorce and COVID-19
How To Move Forward With Divorce During COVID-19
News reports from all over are saying they expect to see a surge in divorce cases due to the COVID-19 crisis. However, some people do not want to necessarily wait until the stay at home orders are lifted, so I am getting a lot of questions about whether or not you are able to move forward with a divorce during the COVID-19 crisis. The answer is YES YOU CAN! Court's are closed to the public and the limited hearings that are occurring are being done telephonically, but we are still filing divorces every day and the Court's are still working on issuing orders and signing divorce Decrees.
So how does that work logistically with the shelter in place orders? There is no order that says you are required to be stuck in your home with your spouse. Housing is an essential business, so you have every right to move out and "shelter in place" in your new home. And for those dad's out there who fear losing custodial rights if you move out, that is absolutely not true. I have never had a judge deny custody to a parent because they moved out. Your children deserve to be in a healthy home(s) and if you and your spouse are fighting, that is toxic for the children, and more often than not it is better when the parents separate for the children's sake to end the stress the fighting puts on them. The key, however, is to work out an interim custody agreement which is where I can come in and help as your advocate. Parents share joint legal and joint physical custody until otherwise ordered by the Court and neither parent has the right to dictate the custody schedule.
I am also getting asked by my current clients as to how the COVID-19 crisis will affect their current divorce. Now that is more of a procedural question and what to expect after you file is the same for those already in a divorce as those who want to pursue a new divorce.
Ideally, you and your soon to be ex can reach an agreement, then that is as simple as preparing the terms of an agreement and submitting the Decree to the Judge for signature.
If the matter is contested, meaning you cannot agree, and there is going to need to be a court hearing, expect that hearing to be delayed. However, the divorce matter still moves forward in that we still have to follow our statutory obligations of exchanging documents, filing financial declarations, and other various obligations that are required under our laws here in Nevada. The goal of these rules is to force disclosure of documents and information to help the parties work towards settlement. Now that is not always possible, and that is okay, and interim issues will come up that will need to be addressed and resoled, such as an interim custody schedule as discussed above. So while we wait for the court's to re-open to the public, I am here to help as an advocate to work towards as resolution on both the interim issues and hopefully a global resolution of your divorce.
In sum, shelter in place does not mean you have to be a prisoner with your spouse if you want a divorce. We are open and working for our client's every day filing new divorces, and we are here to help. Call us today at 775-622-9245 to schedule a consultation and learn about your options.