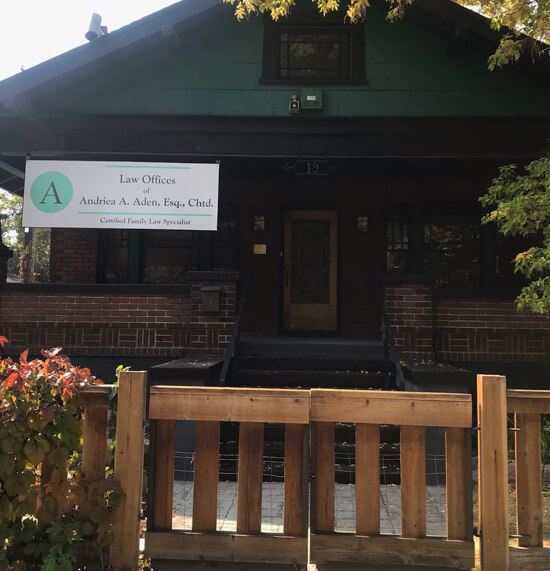 YOUR PASSIONATE AND EXPERIENCED Certified Family Law Specialist
Family & divorce law specialists helping you to make sense of your options and guide you towards a resolution.
Request Consultation
Welcome to the Law Offices of
ANDRIEA A. ADEN Esq., Chtd.
The Law Offices of Andriea A. Aden, Esq., Chtd.'s mission is to provide superior legal representation that provides both zealous advocacy and integrity for its clients. As no two family law cases are the same, we recognize that every case requires a case-specific approach depending on the issues and parties' involved.
Some cases require a fierce advocate ready to go to the mat, while others require a more cooperative approach. With our extensive experience in family law, we are able to assess your case, advise as to what we believe is the best course of action, and then tailor our advocacy style accordingly. As your attorney, it is our goal to guide you through the process, provide sound legal advice, and reach a fair and equitable resolution for all.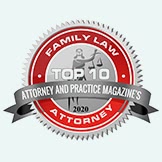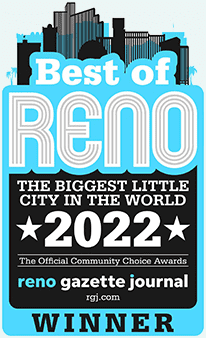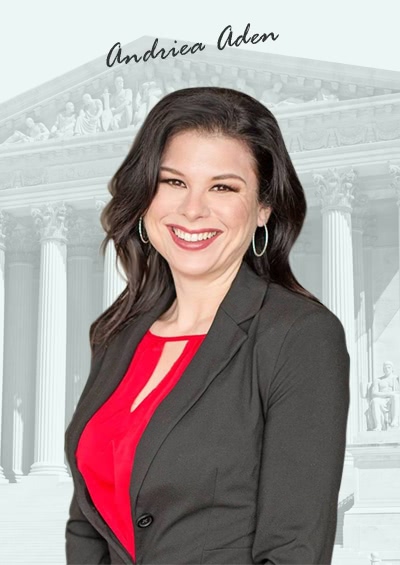 Extensive Experience in All Areas of Family Law
Experience including high end and complex divorce and custody matters, child support, protection orders, alimony, post-decree contempt, pre-nuptial agreements, post-nuptial agreements, grandparent rights, paternity, and more.
Request Consultation
Hear from our past clients
Andriea was amazing from the start. (She was the third attorney I tried.) Right out of the gate she set a couple of court dates to let the other side we meant business. From then on, she kept her eye focused on getting a deal done. When emotions kicked in on the part of the principals, she stayed focused on finding a middle ground and insisting on compromise. This settlement never would have happened without her commitment and personal power. Andriea is a force of nature. I highly recommend her to anyone who needs an aggressive and competent family attorney.
DP
I have worked with Andriea on several cases and I am incredibly impressed by her dedication to her clients, the quality of her work and her high level of professionalism. She's responsive and organized and truly cares about her clients. Andriea is very knowledgeable in all aspects of family law and handles many of the more complex family law matters, such as surrogacy contracts and grandparent rights. I highly recommend Andriea if you are in need of a family law attorney.
EF
Andriea took the stress out of my life!! I owe everything to her and her amazing talent in the courtroom. She sped up the process and the settlement I ended up with was more than I expected. She was not only my attorney but my counselor and a great friend through the whole process! Thank you Andriea for saving my life!!
SW
Andriea represented me on a motion to modify child custody. She was thoroughly prepared, and even met with me ahead of time. She asked all the right questions and ultimately, won favorable rulings on all five issues at the hearing, including the modification itself, and a relocation.
AF
Andriea is hands down the best family law attorney in Northern Nevada. Having her on your side is like having King Leonidas and the 300 Spartans on your side. She will go to hell and back for you and will fight to the last breath.
CR
Open & Accepting New Clients!