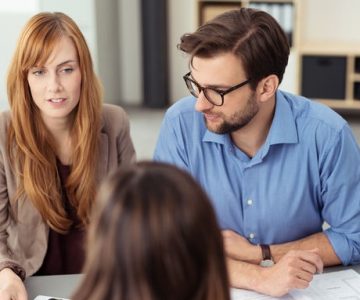 What Do You Need to Have a Valid Prenuptial Agreement in Nevada?
NRS 123A.080 outlines when a prenuptial agreement may be held invalid.
  1.  A premarital agreement is not enforceable if the party against whom enforcement is sought proves that:
                        (a) That party did not execute the agreement voluntarily;
                        (b) The agreement was unconscionable when it was executed; or
                        (c) Before execution of the agreement, that party:
(1) Was not provided a fair and reasonable disclosure of the property or financial obligations of the other party;
(2) Did not voluntarily and expressly waive, in writing, any right to disclosure of the property or financial obligations of the other party beyond the disclosure provided; and
(3) Did not have, or reasonably could not have had, an adequate knowledge of the property or financial obligations of the other party.
There are also numerous court cases that the Courts will rely on in determining whether a prenuptial agreement is valid and enforceable.
But what does this all mean practically speaking. The following are good rules of thumb to obtain an enforceable prenuptial agreement.
1-Disclosure, disclosure, disclosure. Your prenuptial agreement should include a detailed disclosure of both parties' assets and debts. Include and disclose everything.
2-Both parties should have an attorney. If one party has an attorney and the other does not, that is almost worst. Both parties should have an attorney, as having the advice of attorney, and still signing the document greatly increases the enforceability of the agreement. Both parties should also have ample time to review and discuss the agreement with their attorney and to have the right to negotiate revisions.
3-You cannot include any provisions regarding child support or child custody.
4-Do not wait until the last minute. There is no specific time frame in Nevada, but Nevada generally follows California's 7 day rule. Have the prenuptial agreement executed at least 7 days before the wedding. If the agreement was signed the on the wedding day, you have some serious issues.
5-Make the agreement as fair as possible. If it is clearly one-sided, you face issues of enforceability based upon unconscionably.
At the end of the day, if there is a dispute over the validity of the prenuptial agreement, the Court will make the final decision.
Contact the Law Offices of Andriea A. Aden, Esq., Chtd. today at 775-622-9245 to schedule your consult if you are interested in obtaining a prenuptial agreement or need a prenuptial agreement reviewed by an attorney.